Having an impressive view of Indianapolis from the Skyline Club creates an atmosphere of success. It truly is a distinguished private business club ideally suited for building relationships in comfortable surroundings.
Wednesday, October 4
11:45a - 1:30p
Skyline Club
OneAmerica Building, 36th Floor
Indianapolis, IN 46282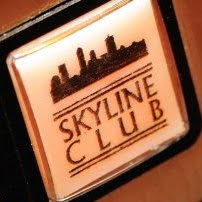 We all aspire to be at The Top…whether it's business, sports or the The Skyline Club Indianapolis. It starts with having the right people #RelationshipsMatter
The theme for this latest Business Leaders Luncheon seemed to be having purpose and accountability.
Hearing this group of business leaders talk with passion about their "Why" and having purpose would have made Simon Sinek proud. The recipe for accomplishing great things starts by focusing on our purpose while incorporating accountability into our daily processes.
I'm always impressed with the insights shared by area business leaders at the Affinitates Luncheons. Your participation is greatly appreciated.