Globally-influenced dishes and a warm atmosphere make Fireside Brewhouse an ideal place to develop relationships that matter.
Wednesday, September 13
11:45a - 1:30p
Fireside Brewhouse
997 E County Line Rd
Greenwood, IN 46143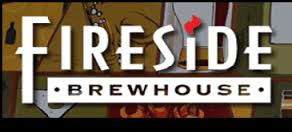 A little dreary outside, a lot of warmth and sharing inside. Rainy skies can't slow these business leaders #RelationshipsMatter
Quality people coming together to build and strengthen relationships can be so powerful. While business success and work experience can be impressive, it's the purpose/passion/why of a person that makes up the foundation for long-lasting relationships.
The stories and insights from this luncheon will be remembered long after the rain has cleared for the sun.