Having an impressive view of Indianapolis from the Skyline Club creates an atmosphere of success. It truly is a distinguished private business club ideally suited for building relationships in comfortable surroundings.
Wednesday, August 16
11:45a - 1:30p
Skyline Club
OneAmerica Building, 36th Floor
Indianapolis, IN 46282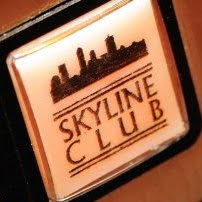 There is such an abundance of good people in Indy! #RelationshipsMatter
Every Affinitates Luncheon brings more people together with the mentality of helping others succeed. It's amazing how everyone leaves with thoughts of the follow up conversations that will take place over the next few weeks.
When's the last time you were at an event that enabled you to have meaningful discussions with area business leaders that were of value to you? Doesn't have to be at The Skyline Club Indianapolis, but it does need to have the right people.
If that would make a difference for you, we should talk to find how we might be able to help each other.