Having an impressive view of Indianapolis from the Skyline Club creates an atmosphere of success. It truly is a distinguished private business club ideally suited for building relationships in comfortable surroundings.
Wednesday, May 24
11:45a - 1:30p
Skyline Club
OneAmerica Building, 36th Floor
Indianapolis, IN 46282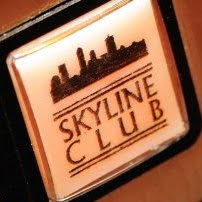 The goal is to deepen relationships while also getting introduced to other area business leaders you may not have met before. All those participating value connecting with good people and want to play a part in helping others succeed.
This invitation-only event is for area executives and centers of influence looking to meet other quality people. Availability is limited to maintain an intimate atmosphere.
Are you interested in attending? Send us a message.